Adobe AD0-E302 Certification Dumps
November 05,2020
Adobe Campaign Standard Business Practitioner AD0-E302 certification dumps have been released, which are valuable for you to prepare the test. AD0-E302 exam is a required test for Adobe Campaign Standard Business Practitioner Expert Certification. A new exam for this certification will come soon. It is AD0-E307 Adobe Campaign Standard Business Practitioner Expert. If you are preparing this certification, please take and pass AD0-E302 exam.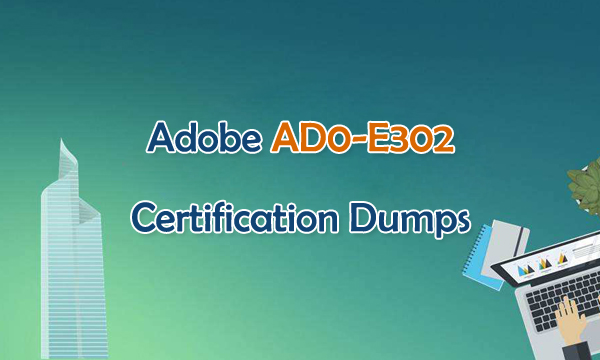 AD0-E302 Adobe Campaign Standard Business Practitioner
Adobe AD0-E302 exam information can help you understand Adobe Campaign Standard Business Practitioner Expert test well.
Certificate level: Certified Expert
Status: Active
Available languages: English
Number of questions: 50
Formats: Multiple choice and multiple select
Duration: 90 minutes
Delivery: Online proctored (requires camera access) or test center proctored
Passing mark: 70% or 550 using a scaled score format of 300 to 700
Price: $180 USD
Adobe AD0-E302 Exam Objectives
The following contents are covered in Adobe certification AD0-E302 exam objectives.
Section 1: Campaign design and management (15%)
Section 2: Delivery management (31%)
Section 3: Workflow management (25%)
Section 4: Administration (12%)
Section 5: Using Email Designer (7%)
Section 6: Using reports (10%)
Study Adobe Campaign AD0-E302 Certification Dumps
Adobe Campaign AD0-E302 certification dumps contain 90 Q&As, which can help you test all the above objectives. Share some Adobe certification AD0-E302 dumps questions and answers below.
1.Which three tasks could a campaign business practitioner do to view a personalized version of a delivery? (Choose three.)
A. Send the email to seed a list to compare
B. Analyze the delivery after creating it
C. Send a proof of the delivery
D. Utilize the test personalization option
Answer: B,C,D
2.How is recurring delivery similar to a continuous delivery?
A. Both deliveries create new delivery logs
B. Both deliveries can be modified in the delivery step
C. Both deliveries append record to the delivery log
D. Both deliveries can be sent multiple times
Answer: D
3.What type of workflow should be used to update the recipient schema from a weekly text file
of mailing address changes?
A. A technical workflow
B. A campaign workflow
C. A targeting workflow
D. A data workflow
Answer: A
4.More than one person in an approval operator group responds to an approval activity that
requires a single response. What is the result?
A. The workflow errors if people in the operator group give different responses.
B. The workflow errors if more than one person from the operator group responds.
C. The workflow resumes after the first person in the operator group responds.
D. The workflow pauses until all members of the operator group responds.
Answer: C
5.Workflow A runs before Workflow B. Workflow A populates a staging table that workflow B uses to load each day. Workflow B frequency fails because Workflow A is still creating the writing to the table. What is the best way for a campaign business practitioner to solve this error?
A. Remove the staging table because there is no need for temp storage
B. Use JavaScript to call a Signal in Workflows B instead of a time-based schedule
C. Adjust the scheduled run to ensure there is no overlap
D. Combine the two workflows together
Answer: C